MLB Baseball Playoff Schedule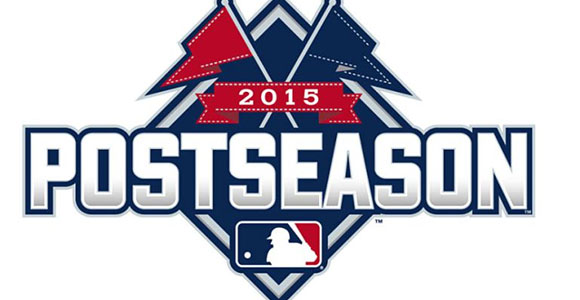 With the MLB regular season over with, and now moving onto the baseball playoffs, we were happy to see that the Houston Astros and Chicago Cubs won the Wild Card and have been able to move onto the postseason games. A special congratulations to the Cubs, as they have finally been able to make it to the playoffs after 12 years.
We now move onto to the actual postseason games, with an amazing lineup of games and teams. The 2015 MLB Playoffs schedule is:
Date
Game
Match
Thursday, October 8
1
Rangers @ Blue Jays
1
Astros @ Royals
Friday, October 9
2
Rangers @ Blue Jays
2
Astros @ Royals
1
Cubs @ Cardinals
1
Mets @ Dodgers
Saturday, October 10
2
Cubs @ Cardinals
2
Mets @ Dodgers
Sunday, October 11
3
Royals @ Astros
3
Blue Jays @ Rangers
Monday, October 12
4*
Royals @ Astros
3
Dodgers @ Mets
3
Cardinals @ Cubs
4*
Blue Jays @ Rangers
Tuesday, October 13
4*
Cardinals @ Cubs
4*
Dodgers @ Mets
Wednesday, October 14
5*
Rangers @ Blue Jays
5*
Astros @ Royals
Thursday, October 15
5*
Cubs @ Cardinals
5*
Mets @ Dodgers
*if necessary
Once the first round of games has concluded, we will see only the top four teams make it through to the semi-finals. Teams will play best out of five games, so we may not even see a team reach that amount, while others may need all five games to determine the winner. Let's see if the Cubs have what it takes to keep winning, and maybe even get their World Series title after 106 years of being the lovable losers.