ESPN's Colin Cowherd In Deep After Baseball Player Remarks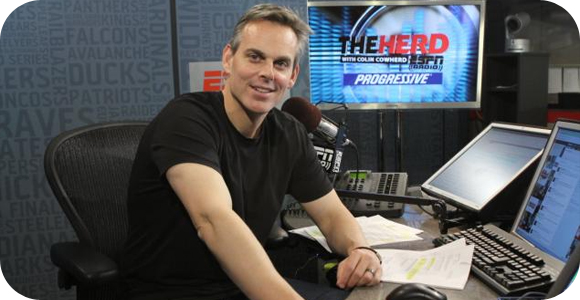 It isn't looking good for Colin Cowherd, an ESPN radio talk show host. The reason, he made an idiotic and racist comment about Dominican players in the MLB. On Thursday, during his regular show, Cowherd argued that baseball was not a very complex sport, and as proof of that, look at how many Dominican players there are in the league.
This did not sit well with anyone, and ESPN obviously knows what a blunder that was. Cowherd is trying to apologize and explain his comments, but it doesn't matter what he says, the MLB have condemned him. This is awesome news, not as awesome as it would be to see Jose Bautista "rip him a new one" though.
The MLB has always had its problems, but overall they do a good job at filling the mixing pot, as there are players not only from the Dominican Republic, but from all over the world. The Major League Baseball statement condemning Cowherd:
Major League Baseball condemns the remarks made by Colin Cowherd, which were inappropriate, offensive and completely inconsistent with the values of our game. Mr. Cowherd owes our players of Dominican origin, and Dominican people generally, an apology.
Hopefully this will show other hosts and presenters to think before they talk, as it can come out insulting. Baseball is an amazing sport and all the players in it, where ever they are from, make it what it is.