MLB Headed to London Where Betting is Legal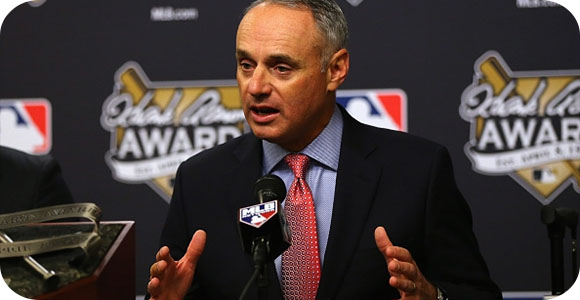 In an effort to expand, the MLB has made plans to play several of their games in London, but many find it hypocritical that they would go to a city where sports betting is legal. Their stance has always been against the legalization in the United States, where they even blocked the state of New Jersey from being able to provide these sportsbook services. The reason they, along with the NFL, NHL, and NBA, was that it could intimidate the integrity of their sports if allowed.
So, when they believe that allowing one state to offer sports gambling would cause a catastrophe for baseball, then why are they planning to play several regular season games in London and have no concerns with their integrity. They would be playing the matches later on in the season, as MLB Commissioner Rob Manfred explains,
"We are very interested in playing there, and we're working hard on that one. I don't think it will be an opener because of the weather issues. It would be later in the season."
It isn't just the fact that they oppose its legalization, but it is their business ties that also make people question their motives. MLB is an investor in the daily fantasy sports website, DraftKings, who essentially allow betting in a grey area of the law currently. There are no laws that stop people, who participate in fantasy leagues, to earn money through prizes, and that is exactly how these DFS websites operate. Those players that get the most points, win a prize, after everyone participating has paid fees; we would call that a pot if this were poker. Manfred even defends his stance, as mentioned in an interview with ESPN,
"I continue to be comfortable with our relationship with DraftKings, and I think you will see the major players in the fantasy space respond in a positive way to make fantasy games even better."
As the games being promised to be played in London are later in the season, many believe this could influence exactly which games are hosted. Big money can be made when games near the end of the regular season are played, as it carries more weight to who gets into the playoffs. The MLB is being coy when it comes to US legalized sports betting.