Hockey And Baseball Partner Up To Stream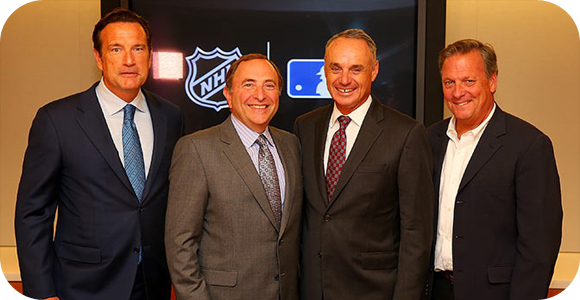 In an unlikely partnership between the NHL and Major League Baseball, these two powerhouses have joined forces in order to promote and stream online. The MLB's internet and interactive media company will distribute the hockey league's streaming service.
The MLB also gets a good deal out of this as, per the agreement, they will also get access to the NHL's GameCenter app, which is used by fans to view live games through their smartphones, tablets, and other mobile devices.
This seems like a great deal for the NHL, as the MLBAM will also manage their official website, as well as the team websites; where they will obviously still retain editorial control. This is all done so that the fans get the best experience possible.
Even though this comes as a great deal for the NHL, as they get all of the help that the Major League Baseball has to offer, it will see a mutual beneficial partnership between these two popular sports, and in the end, fans will be the real winners.